Overview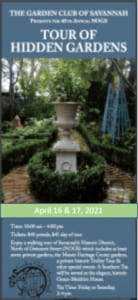 NOGS Tour will safely and securely celebrate the 45th Annual NOGS Mask-arade Tour of Hidden Gardens. This special Tour unlocks the garden gates of selected private gardens and historic gardens for self-guided exploration. Ticket holders will enjoy springtime gardens located in Savannah's Landmark Historic District, which is the largest in the United States. All the gardens are located in the area North of Gwinnett Street (NOGS) to the Savannah River. As part of the Tour, guests are invited to a Southern Tea at the Green-Meldrim House, a National Historic Landmark and one of the South's finest examples of Gothic Revival architecture. Funds from the Tour are donated to numerous organizations throughout the Savannah area thanks to your generous support.
See you April 16 & 17, 2021

Dates & Times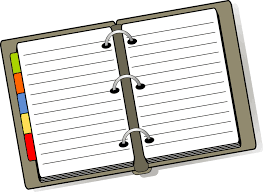 45th Annual NOGS TOUR OF HIDDEN GARDENS
Friday and Saturday, April 16 & 17, 2021
Tour Times: 10:00-4:00 pm 
Tea Times: TBD 
Trolley Tour: begins at 9:00 am
Tickets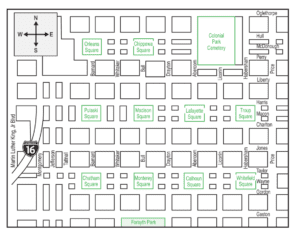 Online … beginning January 1, 2021 Purchase Tickets HERE. Tickets may be picked up April 15, 16 and 17 at the Green-Meldrim House.
Ticket prices are good through April 17, 2021
Individual Tickets
Garden + Tea = $40.00

Garden + Tea + Trolley = $65.00
Group Garden + Tea = $35.00
Group 

Garden + Tea + Trolley

 = $60.00 
Day of the Event Tickets 
Garden + Tea Tickets  $45.00 ea.
Ticketing Locations
Starting April 1, 2021 Tickets may be purchased at:
     E. Shaver's Bookstore
     326 Bull Street
     Time: 9:30 – 5:30 pm
Ticket Pick-up & Purchase Times
    Thursday April 15, 2020  10:00 – 4:00 pm
     Friday      April 16, 2020     9:30 – 4:00 pm
     Saturday April 17, 2020     9:30 – 4:00 pm
Location of Ticket Pick-up for online orders    
Green-Meldrim House
14 West Macon Street
Madison Square & Bull Street

Ticket Description
Tickets contain a map with a key showing the locations of each garden. Your ticket is good for both days, but you may only visit each garden and the Southern Tea once.  The Trolley Tour is  good for the day and time selected at time of purchase.
NO REFUNDS
All tickets are non-refundable. This is a rain or shine event.
Trolley Tour
Private Trolley Tours
This year we have available private Trolley Tours beginning at 9:00am and 11:00am on both Friday and Saturday. During this one-hour tour, our guides will show you features of Historic Savannah and explain interesting facts about the gardens. We will point out where our tour-gardens are located. 
Combo Ticket Will Call
Combo tickets may be picked up as you board the Trolley in the Green-Meldrim House parking lot at the corner of West Harris and Whitaker Street. Plan to arrive at the departure location 15 minutes before tour begins. If you wish to pick them up early, they will be available at the ticket table in front of the Green-Meldrim House on Madison Square. There is no onsite parking in the Green-Meldrim parking lot. See FAQ for parking options.
FAQ
Why is it called the NOGS Tour?
In 1975, the club introduced a Spring Tour of Gardens limited to the area North of Gaston Street, thus the "NOGS" (North of Gaston Street). In 2012 the garden tour was expanded to North of Gwinnett Street.

COVID-19 Be assured that we will be adhering to current safety standards and recommending that participants follow these recommendations. Masks will be mandated according to city ordinances, social distancing is necessary and hand sanitizer will be available and each garden.
When is the Tour?
The tour is held annually in April on a Friday and Saturday. In 2021 the tour will be held on April 16 & 17.

Where does the tour start?
Once you have picked up your ticket and map at the Green-Meldrim House, you can visit the gardens in any order you wish. They will be open from 10:00 a.m. to 4:00 p.m. both days. 
Where should I park?
On-Street parking is available along the tour route as well as in parking garages for a fee. Parking meters are enforced on Saturdays; see Savannah parking information HERE. There is an app that allows you to pay for parking via your smart phone. Click HERE for information on the City Parking App. Some meters located in our tour area are cash-only, so bring some quarters. Also, please note allowed parking times; these can vary. The Green-Meldrim House parking lot is private so no parking is available for visitors.
Is transportation available?
This is a self-guided walking tour. All the gardens are within walking distance of the Green-Meldrim House. For those needing some assistance, Savannah Pedicabs are available for hire 912-232-7900. Also the City of Savannah offers a free trolley service in the Landmark Historic District for more information: www.catchacat.org/shuttle
Can I take photographs?
Take all the pictures you want of the gardens. The Green-Meldrim House does not allow photographs inside during the tea.
Where are restrooms located?
The Royal Restrooms will be available in the parking lot of the Green-Meldrim House at the corner of West Charleton and Whitaker Streets. There is NO restroom inside the Green-Meldrim House.There are also restrooms at the Massie Heritage Center.
Where to should I stay:
Go to visitsavannah.com for a listing of hotels, motels and B&B available in Historic Downtown Savannah.
Can you recommend dining and shopping?
Please check our sponsor page for a listing of local restaurants and shops supporting our tour. You will be given a list of restaurants and shops when you pick up your ticket.
Are refunds available? Sorry, all tickets ares non-refundable.
How should I tag the tour in social media? 
Please post to our facebook page, www.facebook.com/TheGardenClubOfSavannah or on Instagram @GardenClubSav and copy & paste these tags:
#garden #gardendecor #gardeninspiration #garden_styles #hiddengardens #historicgardens #gardenview #gardenstyle #flower_perfection #backyardgardening #countrygarden #epicgardening  #gardenideas #gardenlovers #arbor #gardenphotography  #flowerpower #beautifulflowers  #gardenlover #houseandgarden #gardengoals #gardentour #homeandgarden #waterfeatures #arbors #gardenstatue #pond #fountain #gardenlandscape #gardendesign
 In